Middle Tennessee Heating Services
Keeping Residents in Nashville Metro Area Warm
The heating system in your home or business is comprised of complex equipment that needs to be handled with care. DIY repairs and installations can be disastrous and even dangerous, so leave those heating problems to the professionals at Griffin Mechanical. Our experienced technicians perform heater repairs in Middle Tennessee day in and day out, so we can be trusted to handle your system and improve its functionality and efficiency.
Contact Griffin Mechanical by calling (615) 502-3030 today. We are ready to help you with your heating needs. To learn more about us check out our testimonial page.
Repairing & Maintaining Your Heater
Most homeowners don't have the experience necessary to address the complexities of a heater and its many components. Whenever you notice something off with your heater or the system fails completely, contact our Middle Tennessee heating and air conditioning technicians for professional help.
You may need to call in the experts if:
Your filter is dirty or clogged
Your system has ignition or pilot control problems
The thermostat is malfunctioning
The blower doesn't stop running
The heater is excessively noisy or makes an unusual sound
Often, there is a simple solution to repair your heater. our team of Middle Tennessee heating repair technicians offer the most cost-effective and comprehensive repairs possible, along with unmatched customer service.
Sometimes, the need for a repair is due to a lack of routine maintenance. Regular maintenance services can prevent major problems and increase the lifespan of your heating equipment. You can count on our Middle Tennessee heating and air conditioning technicians to perform these services and keep your heater in great condition.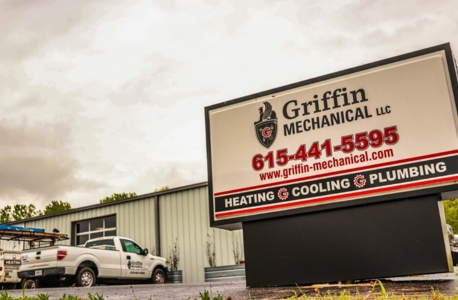 Installing a New Heater
If it's time to upgrade to a new system, our team can install the equipment for you. Our Middle Tennessee heating and air conditioning technicians will visit your property, assess your unique needs, and recommend the best brands and models for your home. Our affordable heater installations in Middle Tennessee are performed with care and come with a one-year warranty for workmanship and the manufacturer's warranty on equipment and parts used.
Contact us today for a free estimate and to get started on your heating project. Call (615) 502-3030.