About Griffin Mechanical
Professional Plumbing, Heating, & Air Services in Middle Tennessee
Since 2001, Griffin Mechanical has provided Middle Tennessee County and all of Middle Tennessee with comprehensive plumbing, heating, and air conditioning services that are tailored to their unique needs. We strive to change the perception that the plumbing and HVAC trades are not known for excellent customer service and performance.
Every day, our technicians and staff members put their best foot forward to reach our goal of becoming the leading quality provider of mechanical systems in the region. We work toward this goal by constantly improving our approach to customer service, gaining technical experience in the field, and upholding our core values.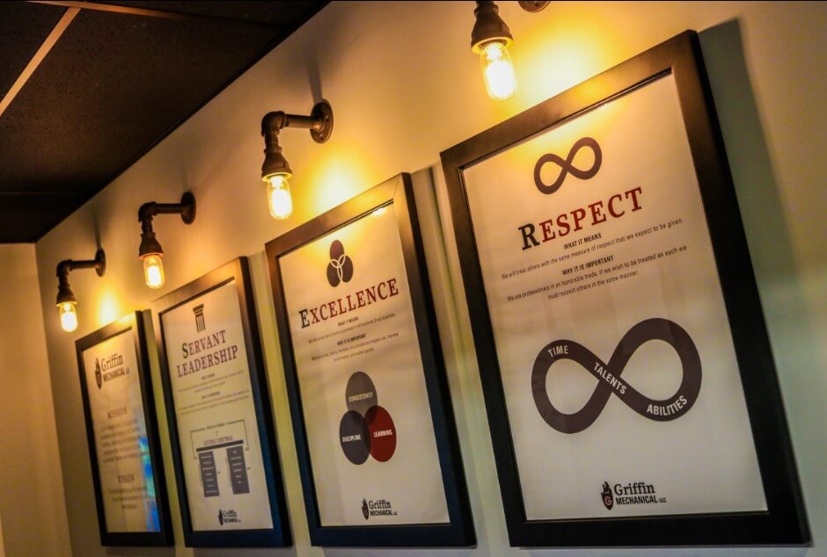 Griffin Mechanical was built on the following seven values:
Servant Leadership: We will achieve results by giving priority attention to the needs of our colleagues and customers while being stewards of our organization's resources.
Excellence: We will pursue best practice processes in all functions of our business.
Respect: We will treat others with the same measure of respect that we expect to be given.
Value: We will offer the most cost-effective solutions while meeting the financial responsibilities of our stakeholders.
Integrity: We will maintain the highest ethical, moral and personal standards, setting the example for others to follow.
Customer Focus: We will always serve the customer and listen to their needs.
Evolution: We will use facts and results to improve ourselves, our business, our products and our community.
We firmly believe that implementing these values into our daily work has helped us achieve the positive reputation we have today.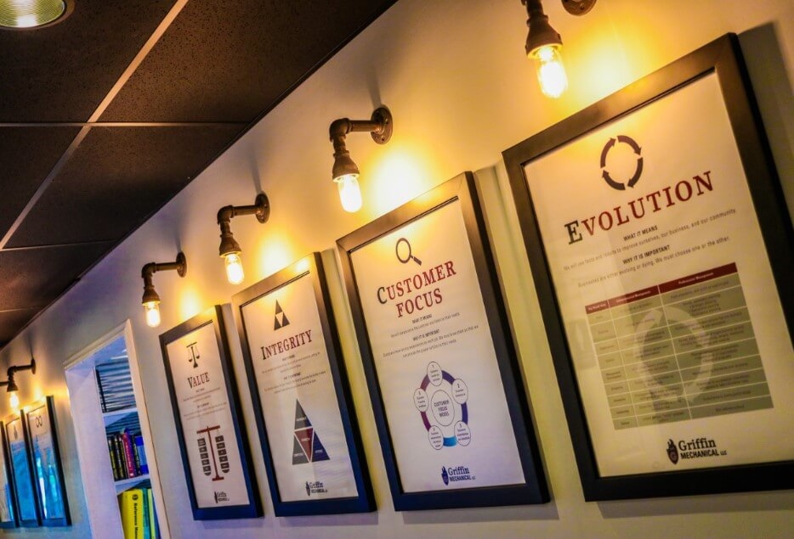 To get in touch with Griffin Mechanical, call us at (615) 502-3030 today. We look forward to hearing from you!
Customer-Focused & Results-Driven
CEO and President Chris Gray purchased Griffin Mechanical in 2010 after serving in the army for five years. Committed to growing his business the right way – through a focus on quality over size – Chris has helped Griffin Mechanical become the company it is today. Our team develops long-term relationships with our customers and is there to meet their needs day in and day out – we see our customers as people, not just numbers.
Griffin Mechanical is a veteran-owned and operated company with an A+ rating from the Better Business Bureau. We are proud members of the Nexstar Network and the Plumbing, Heating, & Cooling Contractors Association (PHCC). Our company is also certified and registered in the State of Tennessee to perform federal, state, and local government projects – we encourage you to contact us about partnering opportunities.
With our customers in mind, we offer free estimates and provide customers with repair and replacement options in a collaborative manner. We also offer financing through local utility districts, the TVA, and GreenSky to help you pay for your repairs in a convenient manner.
Whenever you need help with a plumbing, heating, or cooling problem on your residential or commercial property, turn to Griffin Mechanical.
Call us at (615) 502-3030 today to schedule an appointment for service and see why we are the top plumbing and HVAC company in the region.